Regular price
Sale price
$88.00 USD
Unit price
per
Sale
Sold out
Please make sure to measure your size correctly! For a choker, 15 inch is ideal, 16 inches is better to be safe if you're not sure on sizing. Model is wearing 17 inches
In the creation of this necklace, my intention was to embody the affirmation "I don't chase, I attract." Moonstone, known as the divine feminine stone, holds the essence of the divine feminine energy. The divine feminine embraces her feminine power by focusing on self-improvement and becoming the best version of herself, while patiently awaiting the arrival of the masculine energy in her life. She does not chase after anyone or anything; instead, she radiates her authentic self and becomes a magnetic force that effortlessly attracts everything she desires.
Wearing this necklace is particularly beneficial if you often find yourself operating from a masculine energy and constantly pursuing others, especially in romantic relationships. It serves as a gentle reminder to shift into your feminine energy, allowing you to embrace your true essence and attract the right energies and experiences into your life.
Each necklace is infused with Reiki energy, providing profound assistance on your spiritual journey. As you wear it, set your intention and witness the accelerated manifestation of your desires. The combination of moonstone and the infusion of Reiki energy work harmoniously to support you in embodying the divine feminine energy, attracting what aligns with your highest good, and finding balance within yourself.
Crystals included are:
Moonstone
 ———-
A stone for "new beginnings", Moonstone is a stone of inner growth and strength. It soothes emotional instability and stress, and stabilizes the emotions, providing calmness. Moonstone enhances intuition, promotes inspiration, success and good fortune in love and business matters.
Benefits of wearing moonstone:
It helps to regain inner balance.
It helps in self- healing.
It protects travelers from accidents, thefts or any other mishap.
It is a good gift for lovers to enhance passion between them.
It helps in spiritual growth.
It also helps to reunite the lost lovers.
GOLD FILLED WITH GEMSTONES CARE INSTRUCTIONS
• Avoid wearing your gemstones in water.
• Remove your jewelry when doing strenuous activities or exercise.
• Avoid contact with skincare products, perfumes, or other chemicals.
• To clean them, wipe them with a soft cotton cloth.
PRODUCT DETAILS
Materials are all Gold Filled, water and tarnish resistant and hypoallergenic 
Our jewelry is made to last, is tarnish-resistant for years unlike brass jewelry. It will not turn your skin green and has a higher durability than regular gold-plated material, making it perfect for everyday wear.

It will not change color and can be worn in water. Our jewelry is made to last, anti-tarnish, higher durability than a regular gold-plated material, perfect for everyday wear.
GOLD FILLED MATERIAL
Gold-filled jewelry is hypoallergenic, which is ideal for those of you who have sensitive skin. Made of 5% solid gold, the gold is bonded onto a base layer, which is typically sterling silver. Gold-filled jewelry is safe to wear underwater (unless the water is chlorinated or is salt water) and is easy to clean.

CARE INSTRUCTIONS

Polish off your jewelry using a soft polishing cloth. This will help maintain its shine.
Safe in the water but avoid contact with perfumes, detergents, and other skincare products.
Avoid exercising in your jewelry or going into chlorinated pools.
Rinse with warm water after swimming
Share
View full details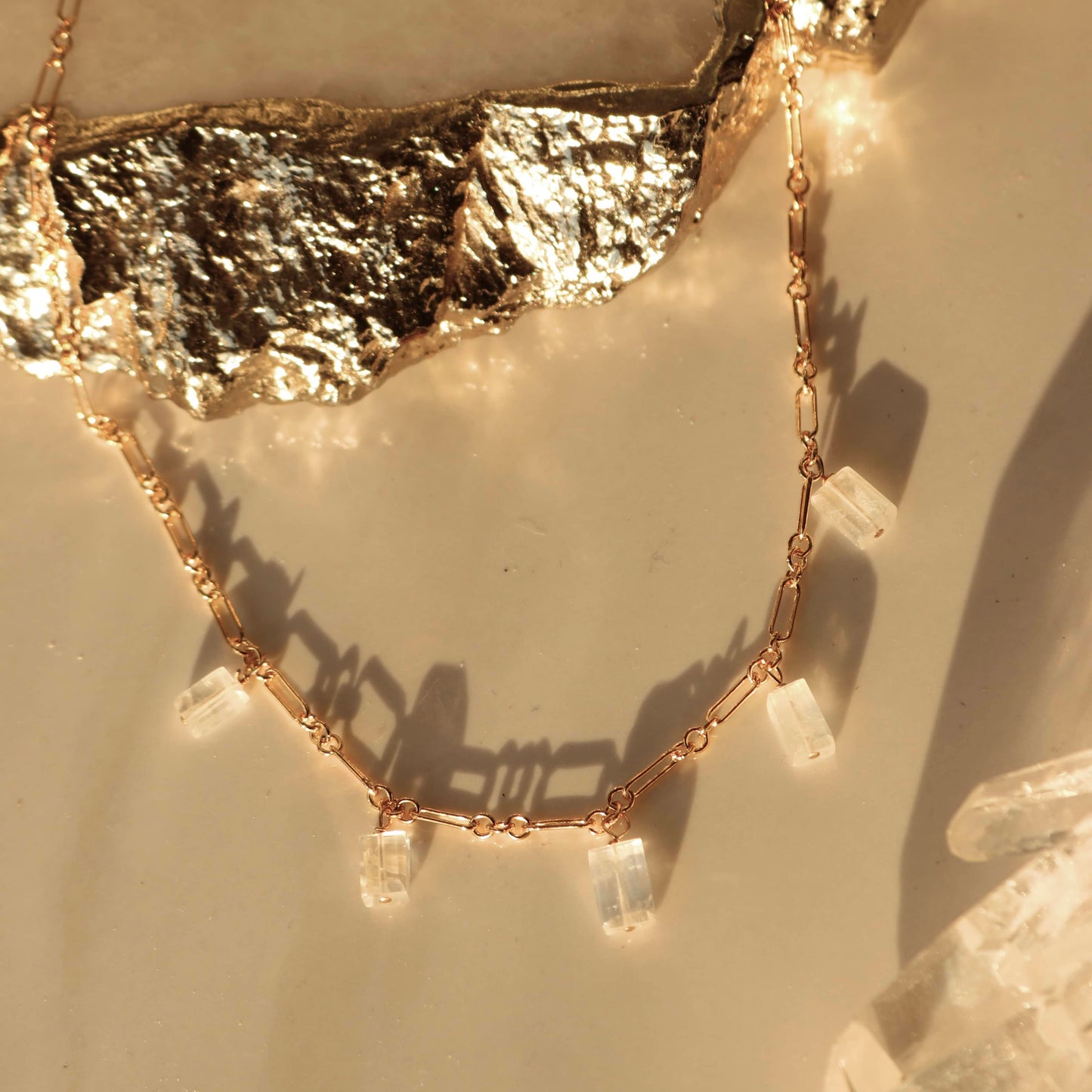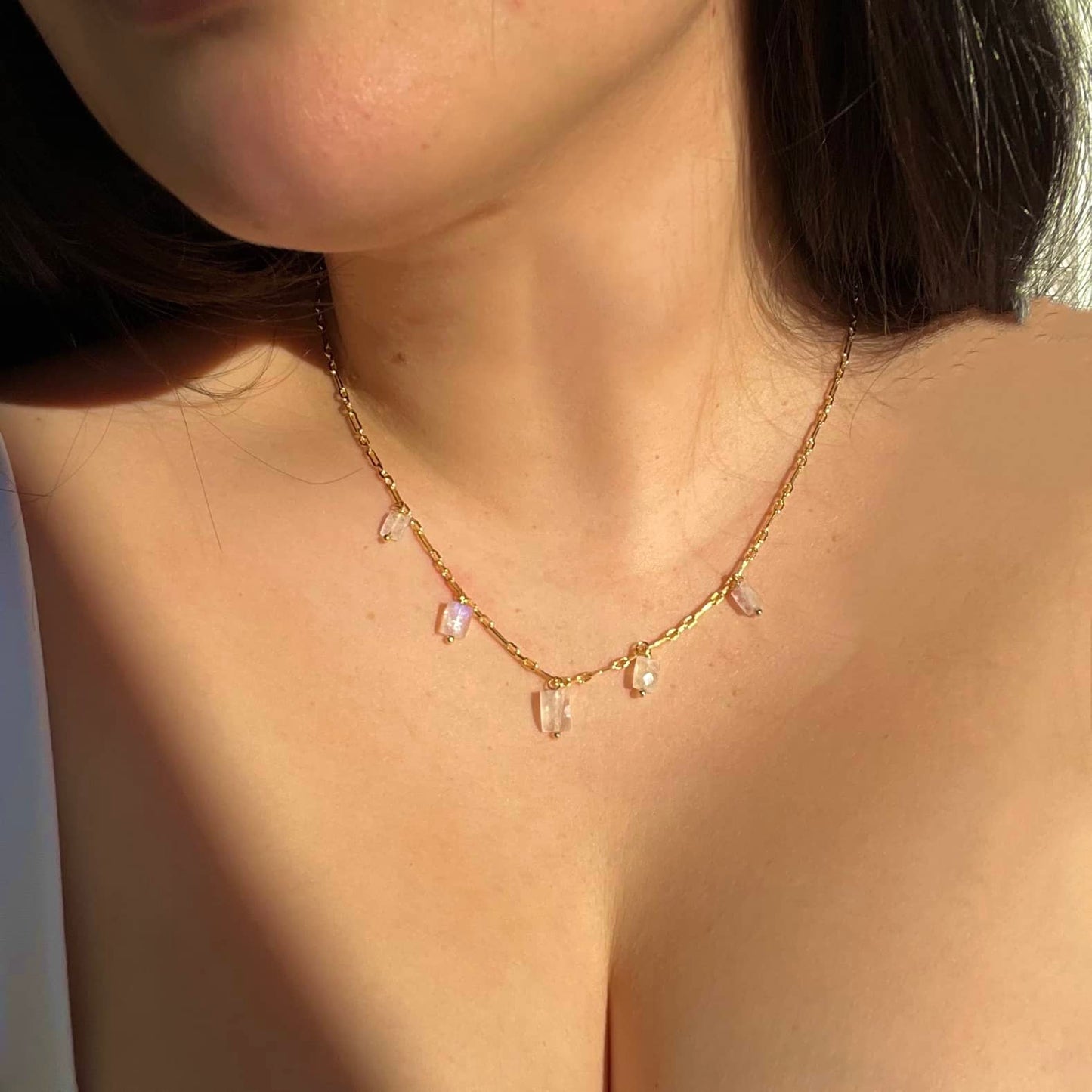 So so in love!
I am so happy I found this amazing company. I am so in love with all the pieces I've gotten so far. Brings me so much joy, and I get so many compliments! Thank you. 💙🙏🏽